When I was doing my usual shopping just now in Gurney Plaza after lunch with sis Rachel, I caught sight of a something so horrendously wrong.
Well, look at this. A mother and her little daughter.
Nothing wrong, yes?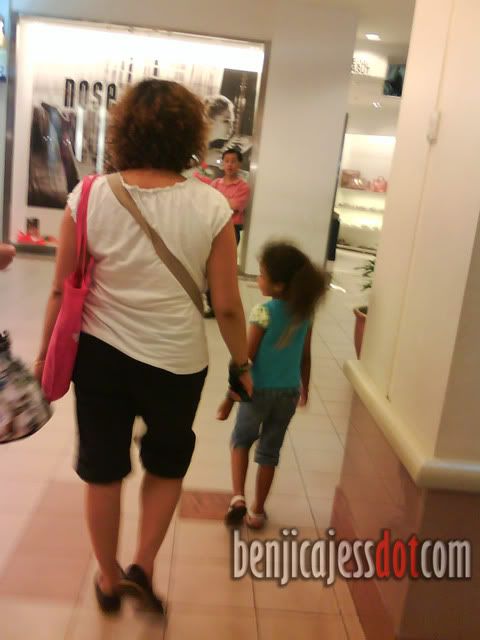 BUT LOOK FROM ANOTHER ANGLE
-face censored due to privacy-
WHATTHEFLIP???
NO WAY!
I don't know if it's just me, or is this really an abomination??
P.S : Mom, I know you read my blog so… please don't leash me like that if I get another speeding summon? Pretty please? =P =P
I JUST DON'T GET IT!
IS IT RIGHT TO DO THIS??
OR EVEN SOCIALLY ACCEPTABLE?
edit :Maybe it happens overseas? As said by some of my readers.
But certainly NOT by Asian culture!
The leash was tied to her wrist!
The poor kid was seen staring into a blank space the whole time while being 'leashed and walked' by her 'mother'.
Well I assume, she obviously ain't her biological mother as the kid is most probably from African-American parentage and the lady is a Chinese.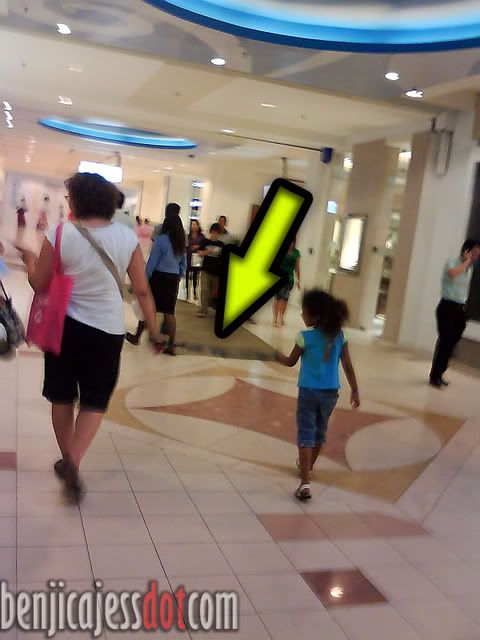 As they walked away, sister Rachel and I were still in shock and disgust over what we saw. And the rest of the public turned and stared at the same scenario too.
ANYWAY
Below are a few excerpts of articles I found worth a read when I researched more on this matter :
"I'll never forget the day I was walking with my mom and siblings in Serramonte Mall and watched in horror as a little boy ran forward and was practically snapped backwards by a leash that was tethered to his wrist"
[extracted from : The Poop, the chronical baby blog]
"Even though child restraints, harnesses and leashes have been used for many years, a stigma is often attached to their use. Mothers who have their child's well being in mind will often be berated for "treating their poor child as a dog." Dirty looks, finger pointing and lectures on the supposed trauma being inflicted on the child are common."
[extracted from : eSSortment, info you want to know]
There were however, other people having a neutral stand on this issue :
"I do not like the idea of using a harness on a child, but I don't condemn other parents' decision to use one. Before I became a parent, I thought it was just awful to see a child on a leash or in a harness. I am still not entirely fond of leashes now that I am a parent, but I have bought and used one in the past."
[extracted from : familycorner.com]
However, child leashes can also be an advantage. A parent voices out on leashing her child, pictures included.
Take a look
[here]

So YOU tell me now, is a child supposed to be walked by a leash?
WOULD YOU DO THAT??
Or.. should it just stick to the dogs?
It is after all, as subjective as it looks
^_^