Forget about being nice or naughty (or gettin' wet and wild with these ladies), santa prolly wouldn't even bother checking. His rounds of delivering prezzies all around the world is over!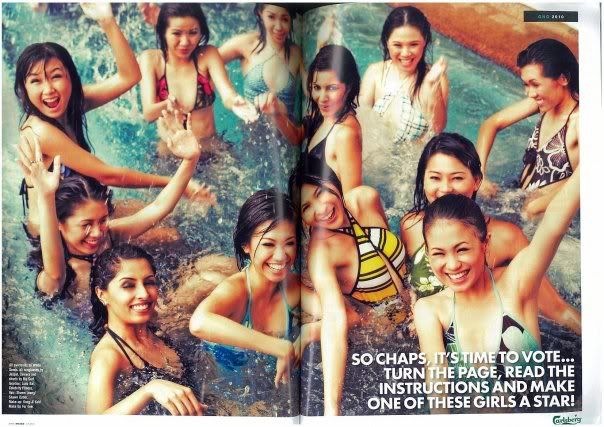 But –gulp- my Christmas tree at home is still up! Not that I don't bother to ever take it down but there's always 12 days of Christmas, no?
So whether your Christmas Tree be as tiny as this:
My cousins with showing their teenyweeny… tree. heh.
Or as huge as this:
You know you still want to play that Carlsberg Christmas Tree game… and so do I! In fact, I've been playing it quite regularly in my free time because I love to see my friends dangling like that. Nah, I was only kidding!
Come on, the reason everybody is playing this is because it's fun AND it makes them one step closer to winning the grand prize!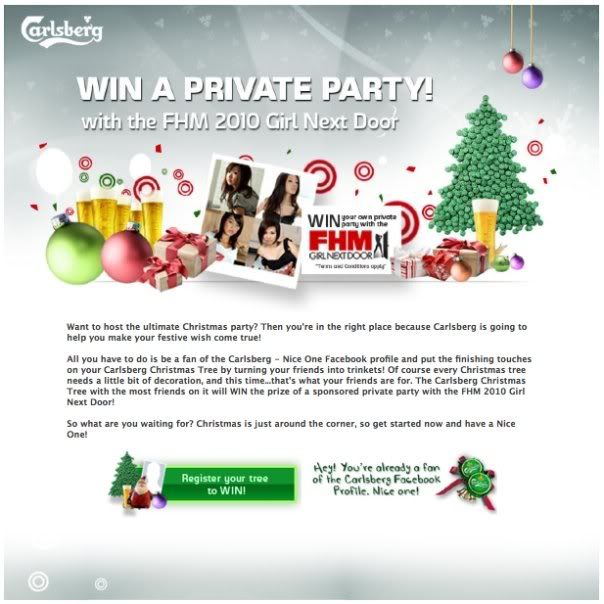 Which is your very own private party with 50 of your friends and the FHM Girl Next Door Finalists with free flow of Carlsberg! Awesome ain't it? And you don't need to spend anything on party planners and fret over minute things! They've got it all covered for ya.
So this is how you do it. I'm not going to be long winded as I've already spoken about it [here] but here's a recap of what you should do.
1. Log onto www.carlsbergchristmastree.com
2. Just start hanging your friends on the tree and watch it grow!
3. Oh, and don't forget to be a fan too – [here] Nice One 🙂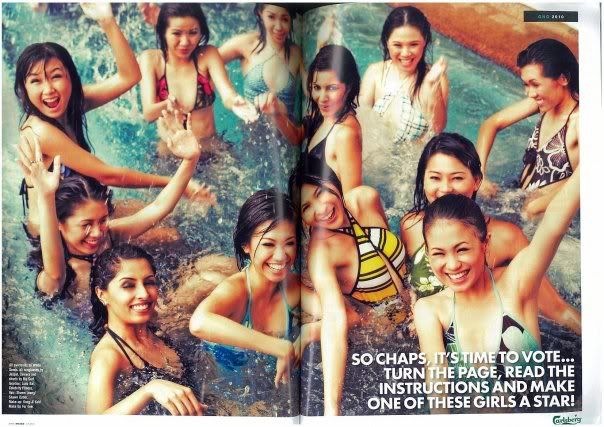 So get real. We all know guys (and girls) like looking at eye candies. I know I do. *winks* What better way than to spend it with 10 babes and your best buds?
Check out my Christmas Tree so far, a little goes a long way. I've got 34 trinkets now and still growing at the current 39 feet high. Laugh at me not *snorts* if yours is longer taller than mine.
Can you beat me?
I dare you.
I know some of you have started your Christmas Tree already but probably too lazy to continue growing it. So hurry already 🙂
It's so addictive!