WHO would've thought I'd do a post on cars or anything automobile? Hmm… for the record, I'm doing so right now. hahaha *waves to buddy Vincent*

Haha.. but anyhow, it's not much. I'm not really a avid fan of wheels but I've been eying an Mazda RX-8 for as long as I can remember. Woots!
Anyhow, I bet ya'll have watched or at least heard of MTV's Pimp My Ride? Welllll……

the Penangites sure have their own way of pimping their cars..

hmmmm


>_<
this one made my friends and I go…
whaaaa??
It's been around lately and
we keep spoting it so frequently till I had had had to feature it in my blog.
Hmm.. I guess it's worth the attention, bad or good
=)
Hmm… speaking of being girlish with hearts all over the car,
try imagining a reddish/pinkish car with wings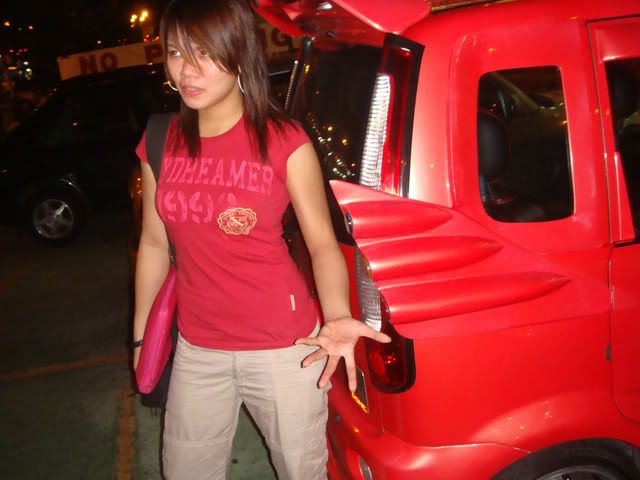 Cupid gone automobile??
I wonder.

It makes me feel like taking off to space in this Kenari
Oh and no offense were meant in the facial expressions.
I was just baffled at how one would to such extent to "pretty-up" their cars.. in a girlish way =)
Anyhow, I too, am a fan of pimping and making things my own. After all, we all are individuals aren't we? *cheers* And being me, I themed my car 'The Nightmare before Christmas'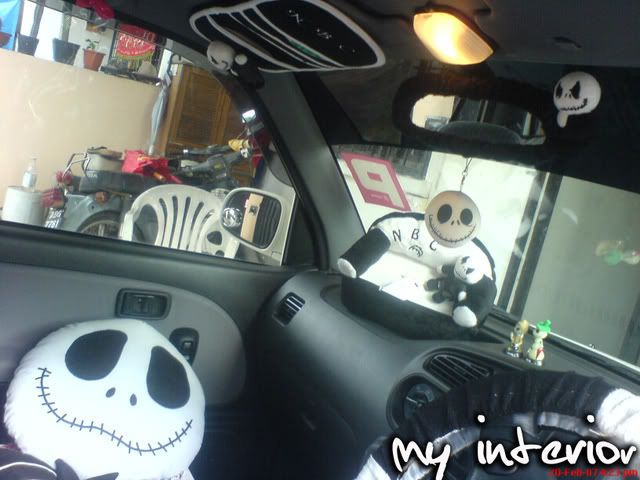 Meloves.
oh, and I've pimped my Lappy too
here =P
BUT BUT BUT..
that was all
before
the parents got hell freaked out by the likes of it each time I pulled up at our front porch.
They went on yadda-yadda-ing till
I was bribed to actually remove everything.
yes, BRIBED. with cold hard cash
-_-"
So
all that's left is the sleek identity of mine on the left-back side
of my lil buggy.
whatever, at least it's STILL different.
=)
What do you think of modding cars?
Seen any freaky or extra cool cars around lately?