Guess who's back? and no, it's not Eminem Slim Shady.
My finals are FINALLY over which accounts to – no more mugging!
The best part is, I've got my car back after waiting for so friggin' long. Sadly, it ain't the car that I aimed for but oh well, I'm not gonna be in Malaysia next year so.. why bother getting a new one?
My car was once beyond repair after the road accident [here], but I guess the car-people proved us all wrong. They managed to turn it back the right way up to make it fully workable again. So I should be happy, no?
Unfortunately now, my car disallows me of driving more than 70KM/H. -_________-"

Can you flippin' believe that? The moment I knew, it was like mud thrown on my face. Which youth in this pacing world drives slower than 70KM/H? It seriously is a huge contrast for someone who drives at 120KM/H on a highway.
T_T

how i wish this sleek white baby was mine
(frame also nevermind)
*dreams*
It was my first time on the left lane and and I remember being sandwiched by a "kereta buruk" in fronta me and an "ah-pekk" behind me while other drivers whiz past me on the right-lane which was once MY LANE. =/
*sigh*


Regardless of driving at whatever speed, I could almost smell the breeze of freedom hitting against my face as I cruise through the roads back home
Don't ask me how I took this picture. You won't be pleased.
=P
As of now, I've got a whole lot to do on my checklist :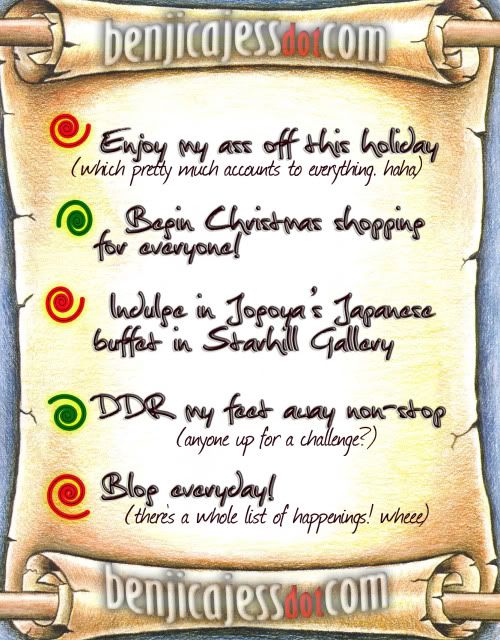 The gods of Irony has spoken again; I'm supposed to be free and easy after the final examination but my schedule is bursting at its pages.
Wheeeeee I'm so excited!
But I promise to keep yall posted!
(as always)
^_^