What i absolutely despise is waking up in the early morning for class and whilst in the midst of driving there, an sms comes in to announce that class is cancelled for the day.
now, whattheflip is that??? -__-
So here I am, early in the morning NOT STILL ASLEEP (like I'm supposed to) but rather, wide awake preparing some assignments.
And the best gift in the morning when you're in a flippin' bad mood is this –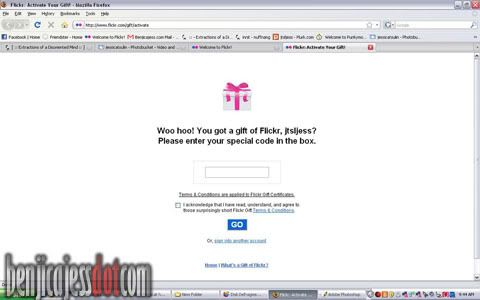 THANKEWWWWWWWW
SOOOOOO
MUCHHHHHHH!!
♥
Awesome!
Now that my Flickr account is finally upgraded to a pro, I can prepare my portfolio of photographs without any limitation of uploads.
Looks like I gotta do some updating on my Flickr!
*scurries off to upload photos*
once again, thank you so much!
*huggss&kisses*
ohh,
before I forget!
I JUST finished unpacking all my stuff from the Singapore trip.. and
I'm officially broke from all the shopping.

(but it's okay, my salary just came in) XP


So I ain't broke no more.


wheee thanks Pris!

Doesn't it just horrify you when you spend so much only to find out that it's in Singapore dollars?
ohmigoodness.
I love the camera tshirt, my mom and Andrea said it's so me!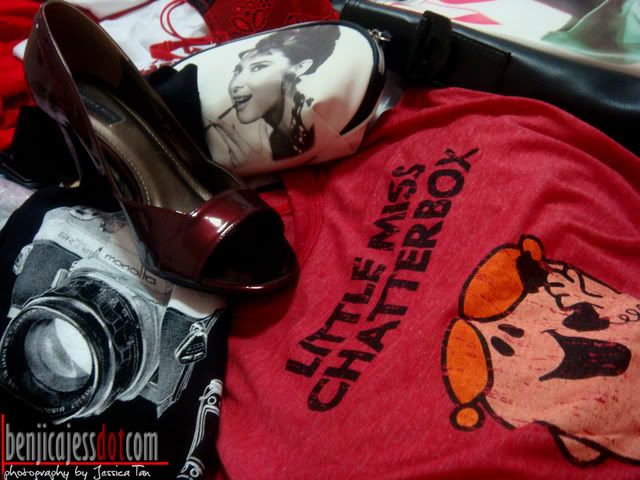 These are a few of my favorite things~
When the dog barks, when the bee stings, when I'm feelin sad~
I simply remember my favorite things~
And then I don't feel… soooo badddddddd~
Bought some small gifts for my babes!
You know who ya'll are
mission : attend more job offers.
goal : earn back my dollar bills!!
STAY TUNED FOR MASSIVE UPDATES ON
MY SIGHTS AND TRAVELS OF SINGAPORE
in the very next post!