Okay so

I've been deprived of internet access for like, so many friggin days till I feel so disconnected from the world.

Trust me, it happens.
People can get homesick and seasick, so why can't I get net-sick?

XD
Here's the 1st Episode of my holidays that ya'll have been waiting for. Sorry dear readers! *mwah*


We arrived KL in the humid afternoon and thank goodness I wasn't wearing a skirt. Seriously, the staircases in Pudu Bus Station are meant for horny perverts to sit underneath and "watch". -_________-"

Napped all the way till it was time to hit Euphoria by Ministry of Sound.
Yet again!
Wheee~
The last time I partied there was with my family of bloggers
This time, it was with JoshyJ2, couzzie Meng and all his friends. It was Sarah's 19th birthday party. Too bad I don't have a piccie with her! =/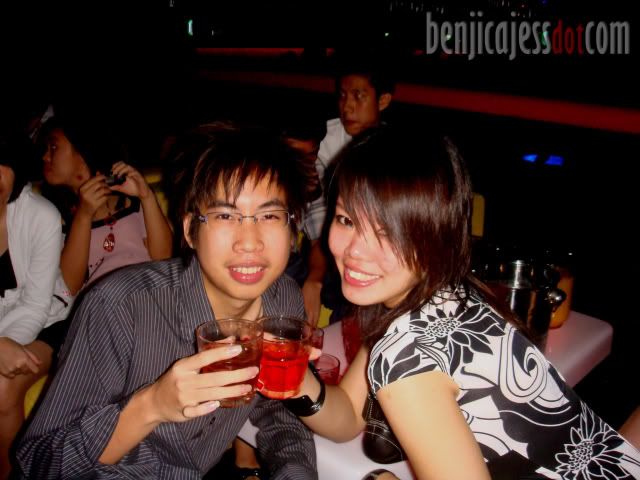 As usual, we made fast friends with everyone!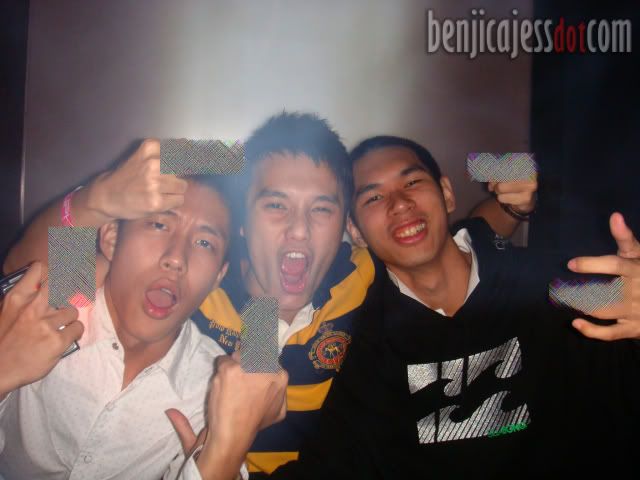 The i-have-no-other-fingers-except-my-middle-one trio XD
Meng & Josh clicked instantly too
and zomgwtfbbq Shaun & Josh are gay partners now
T_T
Haha.. when we couldn't stand the same ol' electro music anymore, we all headed underground to the RnB mix beats to dance. Seriously, *sigh* I miss the music in Mois, Penang.


That's us in the underground RnB area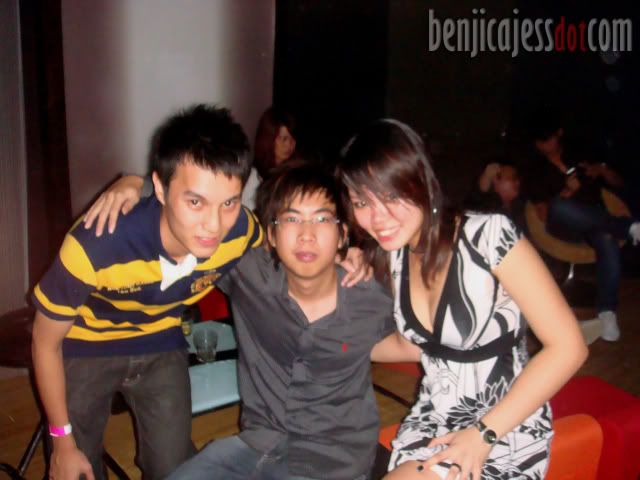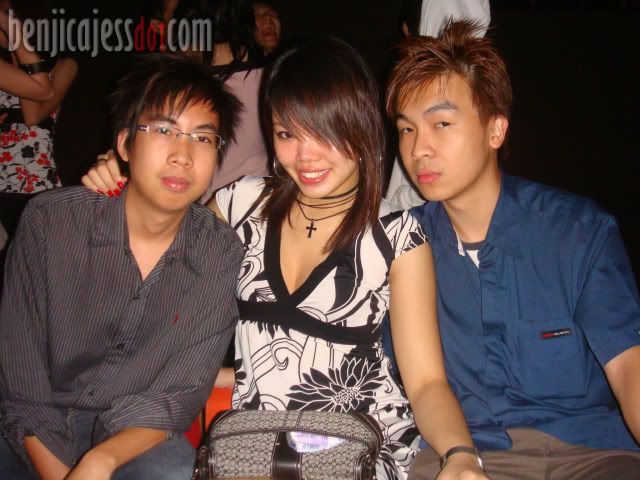 After all the drinks finished,

we exited and chilled by TheDeQ for a few breathers and some bullcrapping.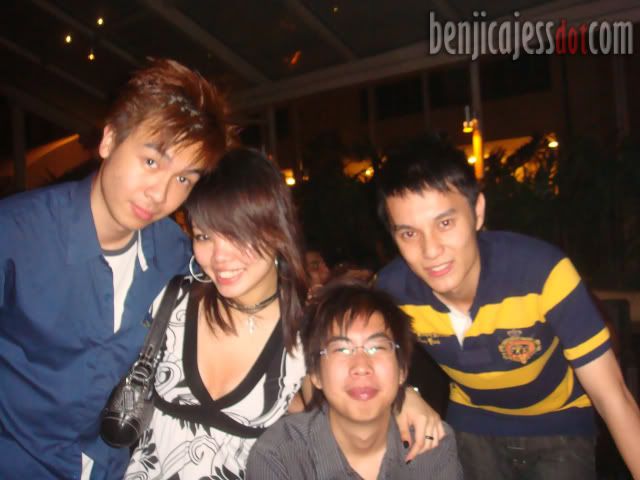 Poor Yew Wai (U-Y ) was already knocked-out before the party ended.
And he wraps up the night!
Lunch date was with my sesat-family. Why sesat, you ask? LOL believe me, this is one complicated and incestuous family. It is beyond me as to how this family was born, but thinking of it just makes us grin.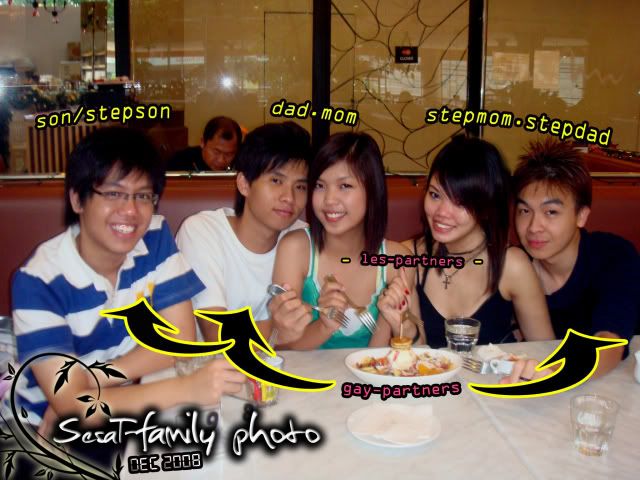 MENSA & IQ TEST OF THE YEAR: Imagine how a son can be the father's gay-partner whose wife is the lesbian partner of the other gay-partner's wife who happens to be the stepmother of the stepson whom was originally the son of that father.
Go figure.
Love Paddington House of Pancakes – I'm sucha fan since last year!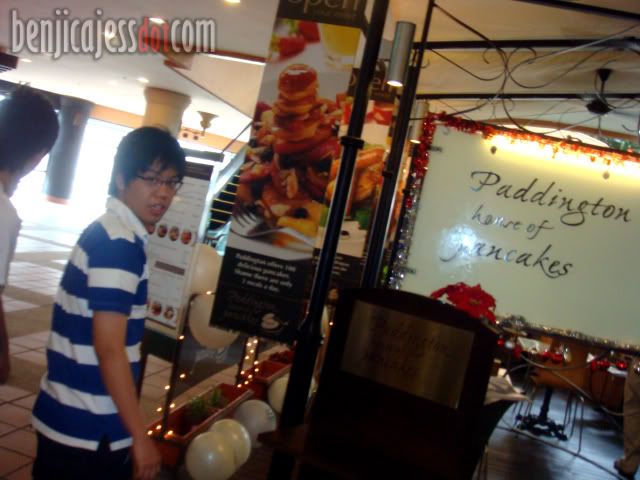 Join us on this magic carpet ride of sweet & savory pancakes
Check em out –




*drool*

The oddest thing was

my stepson Yang couldn't fork the cherry tomato.

He tried relentlessly but to no avail.

The cherry tomato even slipped right OUT of the plate and rolled onto the floor!

XD XD ROFL

Stepdaddy will give you lessons yo!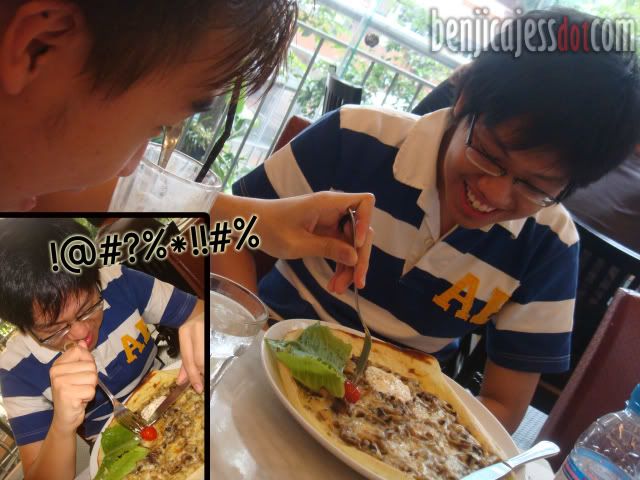 Inside, all four of us as parents wondered where we went wrong in upbringing our dear son/stepson. Watch mommies and daddies and LEARN.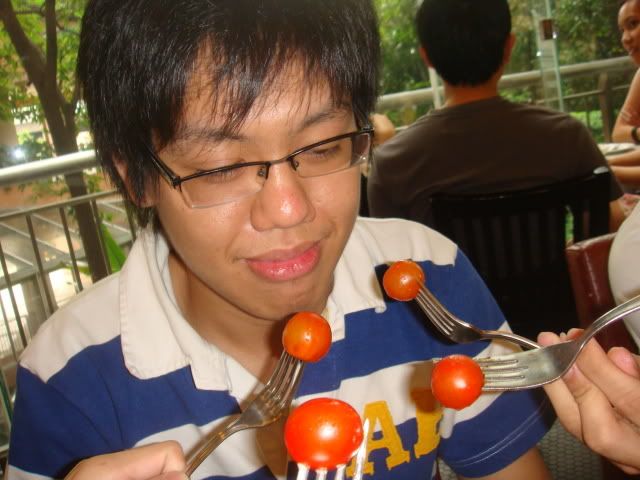 In your face son
XP
Cathydarling my les-partner feeds me yet again.
ONE IN OCT & NOW IN DEC
Awwww… so sweet, no? XP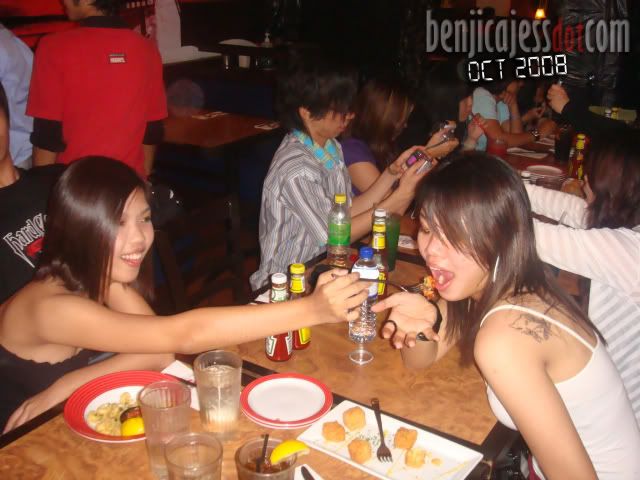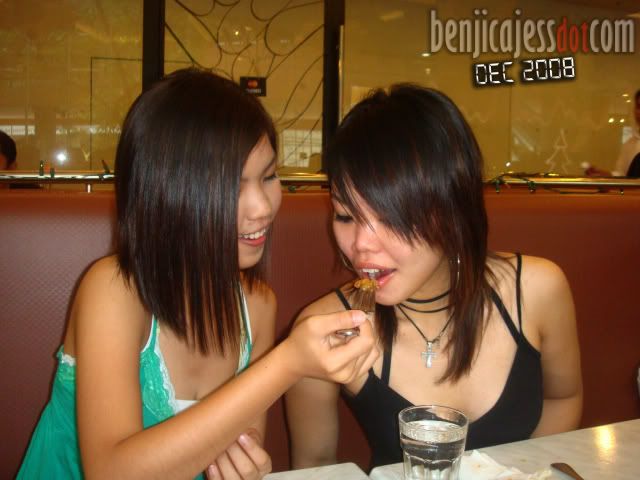 XOXO
And Josh insists to feed me as well. Which way do I swing to now? Straight? Or the other?


While I was still deciding, stepson Yang had all the incestuous love from both his daddies. XP WHO ON EARTH GAYS WITH THEIR OWN FATHER AND STEPFATHER??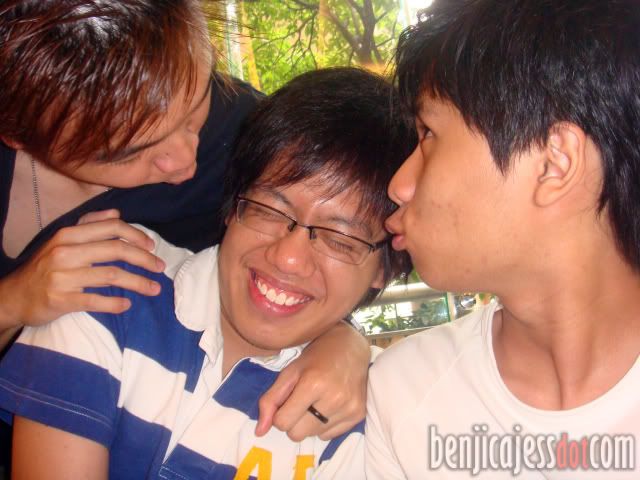 lucky chap you!

Owells it's time for dessert.
The treasure box! Wheeeee~~~
One BOWL to lure them all…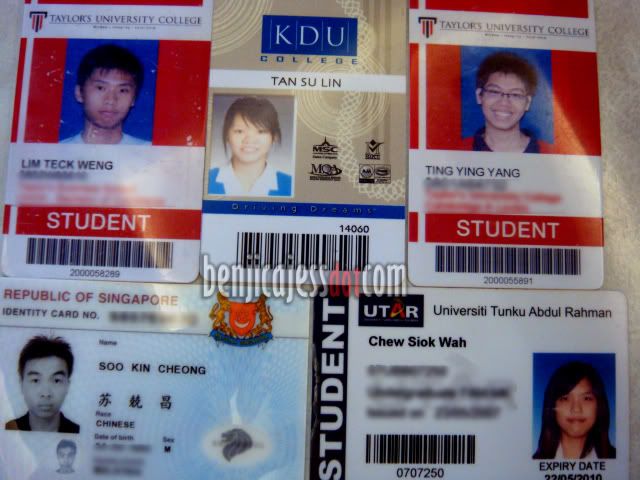 Owells, that's all for Episode One.
oh and, 18SX action in Episode Two.
(I'm serious)
muahahhhaa
xoxo – jess