Do you remember the good ol' times when you're so excited to go the next level and playing your thumbs off at Video Games, having your fingers ramming the Computer keyboards killing that monster or in full concentration of your Nintendo Gameboy?

I know I do 🙂

In all honesty, I wasn't so much of a girly-girl when I was growing up during my childhood/teenage years.

You wouldn't see me playing house or barbie dolls at all. I would be engrossed in my huge maximus brick Gameboy (hey that was in 1999! Don't judge me!) and bugging my maid's ear off to fix the Video Console and Playstation for me.

Similarly, I'll be kicking the boys arses at Super Mario going beyond levels like no girl has ever before.

Video Games Live (VGL) is a massive concert event featuring music from the greatest video games of all time, held worldwide especially in various parts of the United States of America. Those amazing pieces of video games sound effects & soundtrack musics you hear whilst battling it out? Yup.

They will all be recreated live and produced by industry veterans and world famous video game composers Tommy Tallarico and Jack Wall; in collabo with our National Symphony Orchestra to perform along with exclusive video footage and music arrangements, synchronized lighting, special effects, solo performers, electronic percussion, live action and unique interactive segments to create an explosive one-of-a-kind entertainment experience. And guess what?

GUESS WHAT?

GUESS WHAT??

VGL IS HITTING MALAYSIA FOR THE VERY FIRST TIME!

It will be the First Video Game Concert live in Kuala Lumpur, Malaysia!
WOOOOOOOO HOOOOOOOOO!

Aren't you excited already? I know the lads will 😀

In line with the goal to spread video game music worldwide, Video Games Live will be performing 2 shows in KL in collabo with the prestigious National Symphony Orchestra. I bet you've heard of The Legend of Zelda, Warcraft, Halo, Super Mario Bros., Sonic the Hedgehog, Final Fantasy and Starcraft before, check out one of my personal faves.

This was held during the VGL in Vermont, USA :

httpv://www.youtube.com/watch?v=7_2R4zDpz2k

And Sonic the Hedgehog in Hollywood Bowl :

httpv://www.youtube.com/watch?v=ctIQprL_wRU&feature=related

Special Guests this Saturday includes Metal Gear Solid composer Norihiko Hibino from Japan who will be performing his hit song "Snake Eater" (from Metal Gear Solid 3) with the symphony!
So here are all the details you need… mark your dates!

Venue: Plenary Hall, Kuala Lumpur Convention Centre
Time/Date: Saturday, 17th April 2010 2.30PM / 8.30PM

Dress: Smart casual

Photography: No professional photography equipment allowed (compact cameras only)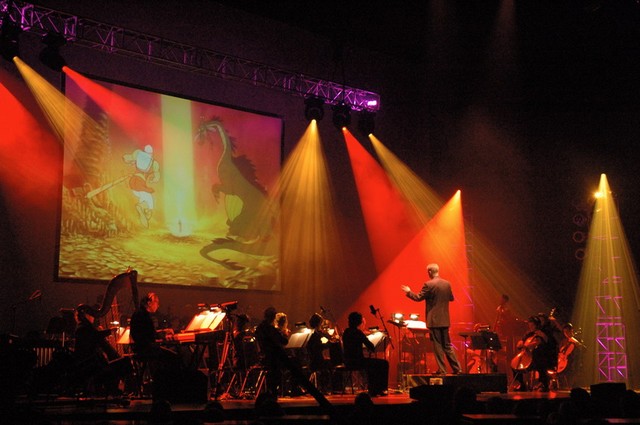 If at this point, you are reading this nonchalently and shaking your heads at so called "geeks" then think again 🙂 Video Games Live is not just a concert, but a celebration of the entire video game industry that people of all ages will adore even they've never played a video game before… must have had a pretty sad childhood, but OKAY! Moving on.. 😛 😛
There's something extra for all of us too!

1. Guitar Hero Auditions will be held at Level 4, Room 405. Starting from 12pm & 6pm
Condition :- must be a VGL ticket holder

I've heard that the player with the highest scores each session will win a chance to perform on stage with VGL & the Orchestra live!!!
2. A Cosplay competition will be held at Level 1, Plenary Hall Foyer. Registration starts at 1pm & 7pm.
Condition:- must be a VGL ticket holder
Finalists will go on stage and be judged by the audience; loudest applause wins! Major bragging rights and photo opps here woo hoo!
Check 'em out at www.videogameslive.com

and The VGL Malaysia facebook page if you want more details 😀

See youuu "geeks" there! 😀

OH AND.. hehe almost forgot. I'll be giving away tickets!
If you wanna win yourselves a pair of double passes lemme know why you do!

Best answer wins!