Yes, I know. In my last post, I wrote about my return but I went missing in action again for 3 months.
Guilty as charged! 🙁 But hey, I'm still active on all my social channels – Facebook & Instagram primarily.
Pretty sure you know what I've been up to every day as I've divulged in my last post, but there's another side project that recently kept me busy and working round the clock at night.
Read on to find out what they are and also my experience with the team at The Techy Hub! 🙂
Along with my day job, I am now moonlighting as an editor of a popular Chinese action-adventure novel, 纪元黎明. For my non-Chinese readers out there, it's entitled 'Epoch of Twilight'. Support us here! 🙂
I'm also working on a brand new novel, that arrived fresh off the boat the author's hands in China. Can't reveal the title yet though, as the NDA forms I've signed said so. 🙁
Before your jaws drop wondering how I've picked up Mandarin overnight, let me stop you right there. You are right – I can neither read or write Mandarin characters, let alone pen a story. The original text, obviously in Mandarin, has been loosely translated into English by a team of translators before it arrives my desk. My role is to edit all aspects of the story; be it spelling, grammar, syntax, fluidity, inconsistencies, expression, and etcetera, to perfection.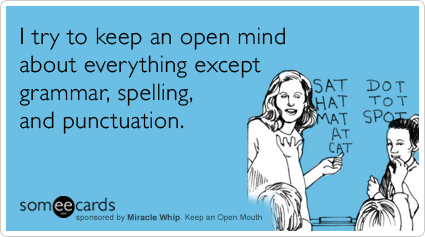 But hey, that's not the point of this post today.
Just wanted to share with you the reason for my absence from this blog, for the umpteenth time. Why does something always come up? Where were we? Yes, the new facelift for this blog!
It used to look like this:
Much credit goes to my previous web & blog design sponsors! ❤
I used to love that blog design so much because that definitely represented who I was.
But after several years, I've grown up so much and now…. this blog grew up with me.
What you're looking at now is an almost complete overhaul of TheJessicat.com! 😀
Thanks to the folks at The Techy Hub, this transition from the old layout & skin to the brand new look & feel was seamless and made wonderfully possible.
I even got a new logo!
They were amazing to work with! From someone who only knew the basics of HTML, CSS and Flash from my Computer Studies 101 class I took back in college (Thanks, Shen Hoei!), I didn't know the complexities of blog designing & the development behind it.
Me every day during that class. 🙁
I'd choose Add Math & Physics classes anytime over this, please!
From the ideation, the layout, the widgets, the artwork, the codes, the functions & features, the scripts, the SEO, and all the tech-talk I had to deal with for about a month with my ever-so-awesome, nice and patient tech guy who serviced me in this project.
Heck, if it was all Greek to me, it certainly made him spin in circles even more so. Trying to get me to fully understand the jargon has proven to be an uphill task 😛
The Techy Hub really provided such excellent service and I must applaud them for their efforts to put it as plainly as possible for me to comprehend it in layman terms.
He was so patient with me, and even recorded his screen and voiceover-ed it so I didn't need to have a hard time attempting to understand what he was trying to say. Allow me to share how a conversation between a techy person and someone of inferior knowledge of coding looks like.
I still didn't understand
Oh acronyms….
Malware? Panic Mechanic time.
Plugin talk
Backlinks… crosslinks… crosseyed.
We brainstormed suitable designs and themes that would fit my current personality.
Yes, it's astonishing how much I've changed so much over the last few years – no longer that wild, party girl with the red head anymore. So much has happened over the last 3 years that I'll be happy to share, but that's another story 🙂
Changes are inevitable. Embrace it.
Ergo, as an extension of myself, this blog had to undergo a makeover too LOL.
I hope you like it just as much as I do, but feel free to comment if there's anything you think the page would benefit from, whether visually or functionally! I'm open to opinions.
But be nice 😛
Oh and, since it's still the holy month, I'd like to take this chance to wish all fellow brothers and sisters a very blessed Ramadan!
Ramadan Mubarak from bae and I ❤
May your fasting and deeds be accepted, your hearts be transformed, and your prayers draw you closer to our Creator. And may He forgive your sins, purify & strengthen your souls, protect you, and keep you on the straight path.