Today is the first day of 2013.
My New Year's Eve countdown was spent with my buddies at a potluck houseparty!
With some pals & old buddies!
The eve of 2013 also marked my first time drawing penises on a drunk person!
I see photos and photos on humour sites (like 9gag or CollegeHumour) done so often at the end of parties where people have gotten too sloshed to notice.

But I never thought the day would come that I attempt to do my own on someone else
Yay art class!
Photo pixelated for privacy
Thanks for a good evening & being an awesome host, Sam!
I've looked through the New Year's resolutions I wrote last year and I'm *quite* pleased to have achieved all of them regardless of the extent!
Here are this year's resolutions :
Jessicat's 2013 New Year's Resolutions
1. Be fitter & healthier

Last year I've lost quite a lot of weight, yay me! Time to lose even more & get even more toned
2. Be a lot more thrifty & prudent in spending.

I've been in and out of this throughout 2012. Time to get serious. Be both penny & pound wise! $$
3. Be more multi-lingual.

For starters, I'm going to be fluent in the two languages I've always wanted to master – my own mother tongue: Mandarin & another language: French.
4. Be timely & current in publishing my blog posts.
I despise having piles of pending blog posts staring back at me. Enough. I'm not going to take forever anymore/publish posts a month after it happens. That's gonna stop – for good.
5. Conquer Mount Kinabalu.
I've been very active in hiking & trekking the whole of last year.
So why not take it a step further on Asia's highest peak?
What are your New Year's resolutions?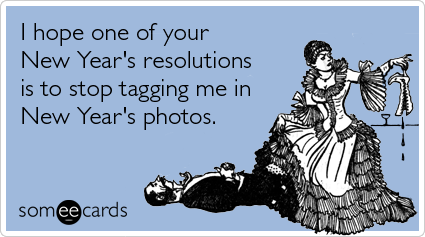 Really, repetitive photos of fire-works or New Year's greetings that I'm tagged in along with more than a hundred people?
That isn't quite necessary, is it?
Like every year, I'm going to recap some of the defining moments that made my year.
JANUARY
Got myself a side-shaven buzzcut to emulate to a dubstep DJ-Producer that I love so much!
Climbed up Batu Caves for the first time with some Aussiemates & Swedemates
Watched my favorite band of my teenage life perform LIVE – Simple Plan
FEBUARY
Attended my first Dubstep party featuring Skream & Benga
Breakdanced in the middle of the night in Genting Highlands with my buddies
Brought my Aussiemates to i-City in Shah Alam for their (and my!) first time
MARCH
Had a lovely mensiversary date with Konzy on top of Penang Hill
Watched the girl whose songs I spent my teenagehood singing to – Avril Lavigne
APRIL
Watched Avenged Sevenfold live in Malaysia!
Wrote a short post in support of BERSIH 2.0
Watched Sum 41, my idols as a teenager, live in Malaysia!
MAY
Watched the Supermoon from my window
Attended a bloggers' conference & made wonderful friends!
Started on an intense 10 day diet
JUNE
Did my very first DIY and slashed my jeans apart
Got up close & personal with Hennessy Artistry in Penang
JULY
Saw myself on a billboard & cinema ad
Attended KL fashion week at KLCC
Turned 23 and celebrated it with my buddies
Got my hair terribly destroyed
AUGUST
Rode a Harley Davidson for the first time
Watched Ferry Corsten live in Malaysia!
SEPTEMBER
Experienced a magical week up in Genting Highlands
Decided to begin Marathon running/participating in Marathons
Launched The Sunday Times series
OCTOBER
Ate in a restaurant blindfolded for the first time!
Watched David Guetta live in Malaysia
Got my destroyed hair rescued by A Cut Above
Had fun with Halloween scares as the Fallen Angel!
NOVEMBER
Ventured to Cambodia!
Ran in my first marathon event – Penang Bridge International Marathon 2012
Discovered that the PETRONAS Twin Towers functioned on solar energy!
DECEMBER
Attended a party dressed as Hello Kitty & won myself a phone!
Celebrated a very merry little Christmas with those near & dear
Attended a very glam charity gala dinner ball by A Cut Above
Apart from the ones that I blogged, there are other amazing moments in 2012 (which I haven't blogged!) such as the Redang Island trip with my buddies, Hennessy Artistry in KL, the Thailand holiweek with Konzy, Heineken Progressive Tour in Penang, my week in Cambodia, Johnnie Walker Great Britain in Penang, foodhunted in Melaka, dined in absolute darkness for the first time, spending an evening with Konzy on top of KL Tower's revolving restaurant, reviewed an amazing Mexican restaurant, Carlsberg Where's the Party, paid a visit to Cyberjaya & Putrajaya for the first time, ZoukOut 2012 in Singapore and so much more OMG.

Now do you understand my 4th New Year's resolution which I mentioned earlier?
LOL
Thank you for a wonderful year, 2012. You have given me so much picture-perfect memories, discoveries, fun, experience, adventures, pain & joy.
*pops champagne*
HAPPY NEW YEAR 2013!
Thank you all so much for being with me at TheJessicat.com all this while & for sticking around. To newcomers, I wish you a warm welcome to my blog. Keep reading!
Here's to 365 days of love, success, friendship, health, wisdom and good times ahead!