Heyheyhey! It's November already, time to get your leaves approved and flights booked!

What are your holiday plans for the end of the year?
Moo and I are planning to head up to Cameron Highlands for a change of weather, away from the heat and humidity of KL city. We're huge fans of nature, tea and strawberries too so yep that's our December plans!
Staying away from snow this year! Saving up for bigger plans… heheh.
Speaking of holiday seasons, let's check out what the trending winter fashion will look like this year. Stripped right off the runway, here's a brief trend prediction and a fashion report for AW2014- emerging trends!
Although there will never be snow or winter in Malaysia, there's no stopping us from donning trendy winter wear nonetheless!
 
In fashion terms (if not meteorological ones) the Autumn-Winter season is the hottest of the year. I've always loved classy and stylish winter wear. I'd wear it more often if it wasn't so hot in Malaysia!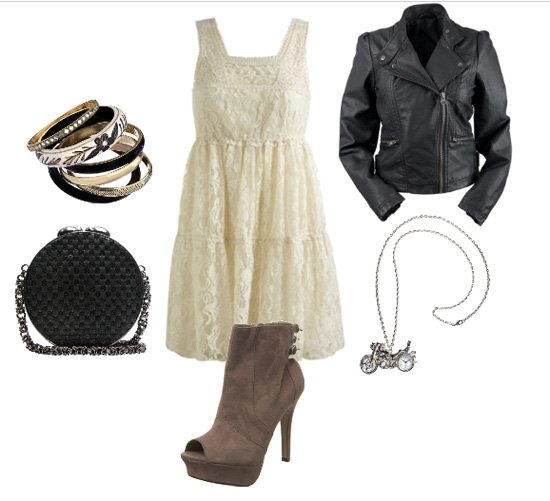 With layers, leather jackets, tailored coats and dramatic accessories, it's only when the nights draw in that your fashion star can truly shine.
I'm a huge fan of leather jackets and wear them rather often no matter what the occasion is! It brings out that rocker-chic biker girl rebel streak in me.

Checking out 'em Harley Davidsons.
 
The Lady 
One emerging trend for AW2014-15 is a prim, ladylike silhouette.
Think full 50s skirts, but with a nod to modernity in leather or vinyl.
Something like this vintage 50s poster but with a twist of today's style!
Match them with a spotted blouse for a nod to Grease, but a look that's all Vogue.
I wear 50s inspired skirts too!
I'd say it's called the skater skirt in this era.
One Love, One Lobe 
 
This one's easily replicated without a massive dent to your bank balance.
Emulate the models at Celine and wear a massive statement earring in just one lobe. I usually wear mismatched earrings for fun, but it's only when I can't find the other side that I wear my earring on one lobe. 😀

Whoops! Talk about accidental runway-style! 😀
Fashion can be anything these days, really. It's so subjective; much like art.
All accessories are by my amazing sponsors: The Wild Things. Check 'em out!
Get creative and make your own with fancy beads and feathers, or pick up a vintage gem at a Sunday market. This look works best with a simple, chic base, so try it with skinny-fitting black trousers and a jacket in a luxurious material.
This single-statement one lobed earring seems like a really quirky idea! Something up my alley. I never knew it could be a trend set for this Autumn-Winter.
Why don't you try this on your next night out?

Oh the Irony: Normcore
 
Don't sigh. This "normal" look is far from dull: it's all about wearing classic wardrobe pieces in navy, grey, beige, and black, but in the most sumptuous fabrics you can possibly afford.
Normcore enough? My trenchcoat last Christmas.
Look to high-end high street brands to help out with this trend, and check in with bargain Japanese clothing experts Uniqlo for their pure cashmere woollens, silk jackets and tailored trousers.
If your budget can reach so far, try Stella McCartney and Marc Jacobs for designer takes on this most ironic of trends.
Defined as a bland, anti-style, think of it as your everyday back-to-basics, turned designer standards. Who says designer looks must be flamboyant all the time? 🙂
Flashy 'n' Trashy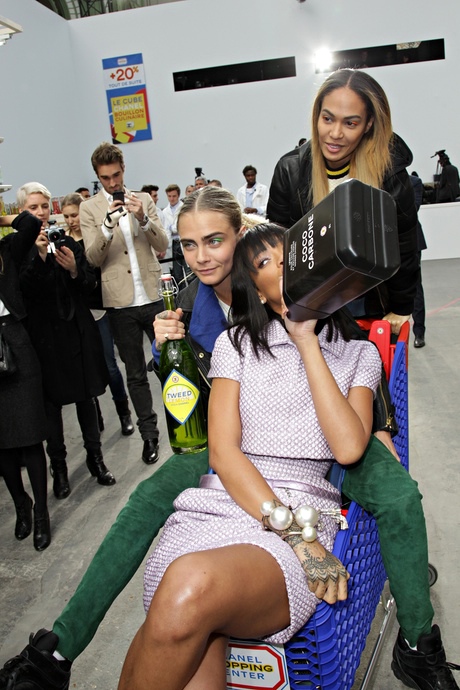 Another trend with more than a pinch of irony- or perhaps a postmodern critique of consumer society's idolatrous brand worship (hard to say).
Like normcore, this trend captures the idea of "normal" before blowing it sky-high and transforming it into high-end couture.
This was probably best seen in Karl Lagerfeld and Moschino's shows: the former was supermarket-themed with everyday branded products appearing on clothes (like a Pepto-Bismol crop top).
It's basically a supermarket medication for diarrhoea & heartburn.
Today, it's fashion. *gulp.
Moschino took the iconic Golden Arches of a popular American fast food brand, and emblazoned them on handbags carries out by models dressed as servers. How creative!

While this might not be a street-style look to any but the boldest among us, channel the brand trend with plastic fantastic jewellery and accessories.
I guess I could say I dress up my cat fashionably too – with his Superman tee!
Now that's really unique fashion right there. I occasionally wear supermarket & fast-food fashion too – does my Starbucks tee, Coca-Cola tank top and  McDonalds statement tee count? 😛
Of Trousers and Workwear Made Snazzy

In previous years, we've followed Alexa Chung and worn oilskin Barbour jackets, and dressed like urban lumberjacks in worn jeans and checked flannel shirts.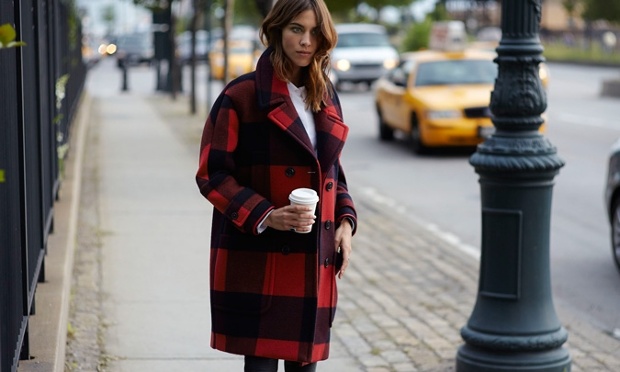 Alexa Chung in Tommy Hilfiger
My fave pair of boots and comfy trousers!
A new urban outdoor trend is now emerging: hiking-inspired ensembles. Pair your lined or waterproof walking trousers with sturdy boots and a delicate shirt for contrast.
Perfect for cold and rainy days, as good enough to hit the bar following a hike on Hampstead Heath. Phew.
This is the closest thing that I wore recently that had flannel in it.
Do I look like a modern lumberjack? 😛
However you choose to channel the new-season trends, don't forget that a dramatic look and buckets of confidence will get you further than any copycat catwalk look: inject your personality into on-trend items with old favourites and classic pieces to retain your sense of individuality.
No matter where you plan to go this holiday season, do remember to stay warm for winter, have a safe flight and always stay fashionable with these fashion-forward tips straight from the Autumn-Winter runway!