It's time to clean happy!
Through all my years of managing sponsorships, I never saw the day I was going to be sponsored home cleaning products. Looks like it's time for me to get domesticated.
Today, I'm going to take you on a personal trip to my home as you watch me conduct my weekend spring-cleaning around the crib. Intimate, don't you think?
Not everybody gets to come home with me (
) let alone see me in my most unglam look getting down and dirty with the household chores.
For some reason, babyChivas always seems to know whenever I plan to clean my floor.
For this is the only time he ever chills on the coffee table!
Giving him a lil lecture, for shedding his fur everywhere and *occasionally*
pooping & peeing on places he shouldn't.
I always dread spring-cleaning every Sunday fortnight, as needless to say, it consumes a huge chunk of my time and energy.
Besides, who likes to get their hands dirty? And there's no one to help me either
 But as of late, I have actually begun to look forward to spring-cleaning day,
thanks to method Malaysia.
The good folks of method has sponsored me 3 of their star products.
We'll be testing that out today!
First up, the Method 'Lemon Ginger' Squirt + Mop Hard Floor Cleaner
This is a no-wax, non-toxic floor cleaner that smells amazing!
These recyclable bottles are made with 100% recycled plastic – I'm quite the environmentalist, so I had to make that point.
How to use? Just squirt it onto the floor and mop it with a damp/wet mop.
A thin layer of method is enough to wet and clean your floor superbly well.
Pampered prince chilling on the coffee table, watching me clean the house
You know, you can always make yourself useful like help mommy do the chores?
It actually cleans a lot better than my other floor cleaners.
Chivas actually fancies the smell!
Using method has actually saved me a lot of time and water as I used to wet my floor (first round), then mop it with floor cleaner and finally rinse off the detergent (2nd round).
But now, I do not even need to dilute method with a pail of water and there's no need to rinse off with water, either.
Pail for sale, anyone? 😛
My hard-floor cleaner is so versatile, as I'd mop my whole house with it!
My indoor tile, faux parquet and outdoor tile flooring – all in one go.
That lemon ginger extracts really make my tile flooring super shiny and squeaky clean.
I can testify that method leaves a much cleaner result and fresh-smelling finish.
No, darling. That sweet smell isn't food.
After cleaning my floor thoroughly, it's time to wash my hands thoroughly and clean my dishes, crockery, cutlery & kitchen.
Here are the two limited edition handwash gel that are now a permanent fixture in my bathroom & kitchen sink.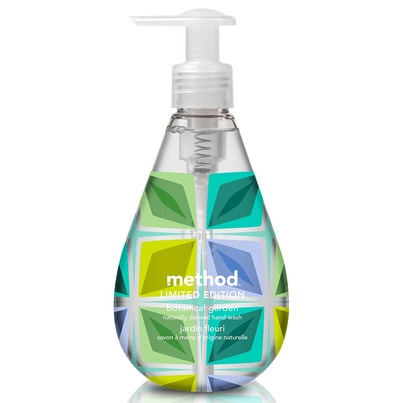 Botanical garden
To have my fingers smell of sprawling manicured gardens, I simply use method.
Sitting comfortably at the edge of my sink.
Wet
Pump
Wash
While washing, you can already smell the strong floral scent coming from your hands.
After drying, take a whiff of your hands and it will be akin to spider lily, water lotus, bamboo and lush moss.
Onto my dishes and the kitchen! 
Mimosa Sun
Right after washing my dishes + hands, the smell of sweet nectar of orange, peach + lily lingers!
Since when did cleaning & hygiene become this fun?
If you're very used to all the other supermarket brands like I am, you will notice that using Method is a world of a difference!
Also, did you know that Method's entire product line is safe for use around pets?
They are specially formulated to put the hurt on dirt without harming your furry friends. In it's R&D, Method is also against animal testing, doesn't contain animal by-products and is a PETA-recognized cruelty-free company.
Excellent job, guys!
It's products like these that makes me feel at ease and safe with babyChivas around when I clean. No issue with him licking things he shouldn't! 😀
Armed with its distinctive packaging shape, effective non-toxic plant-based formulation, vibrant fragrances and sustainability practices, method is the real deal!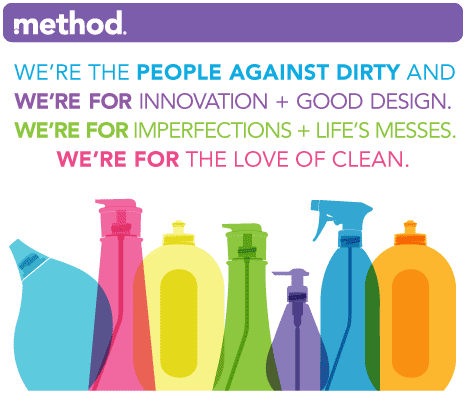 With babyChivas in my life for the past 3 years now, my house-cleaning habits have clearly changed, as I adapt and accommodate to his presence, the pet-friendly way. This video made me laugh though!
[youtube url="http://youtu.be/5rO3Q8TVLT8″ width="500″ height="400″ full="no" ]
Looks like cleaning up babyChivas' occasional 'surprise' kitty litter isn't that hard after all.
I really gotta try this All-Purpose Cleaning Spray! So colourful ahmagawd!
They not only have floor cleaners and hand care, they have all sorts of surface cleaners, dish cleaners, kitchen essentials, bathroom, laundry, specialty, body care, wipes and more.
If you want to own a method for yourself, you can give this contest a try:

Clean Happy Awards at method Malaysia's Facebook page.
HOW TO WIN?
1. Submit a story and photo of your pet on as comments on this contest post here, or post on method malaysia's wall.
2. Use #cleanhappy and #methodmalaysia so it's easier for us to find your photo.
3. Like the contest post
Contest deadline: 19th April 2015
Method will choose six posts/comments on why their pet is the messiest and how method can help clean up the mess. (it could be anywhere in your house!)
Six winners will receive method's best sellers – 2 bottles of designed for good hand wash gels and 1 bottle of squirt + mop floor cleaner.

Thank you, Method Malaysia for your 3 delightfully smelling, gentle yet power-cleaning products. Now go and join the contest, fellow domestic peeps! 😀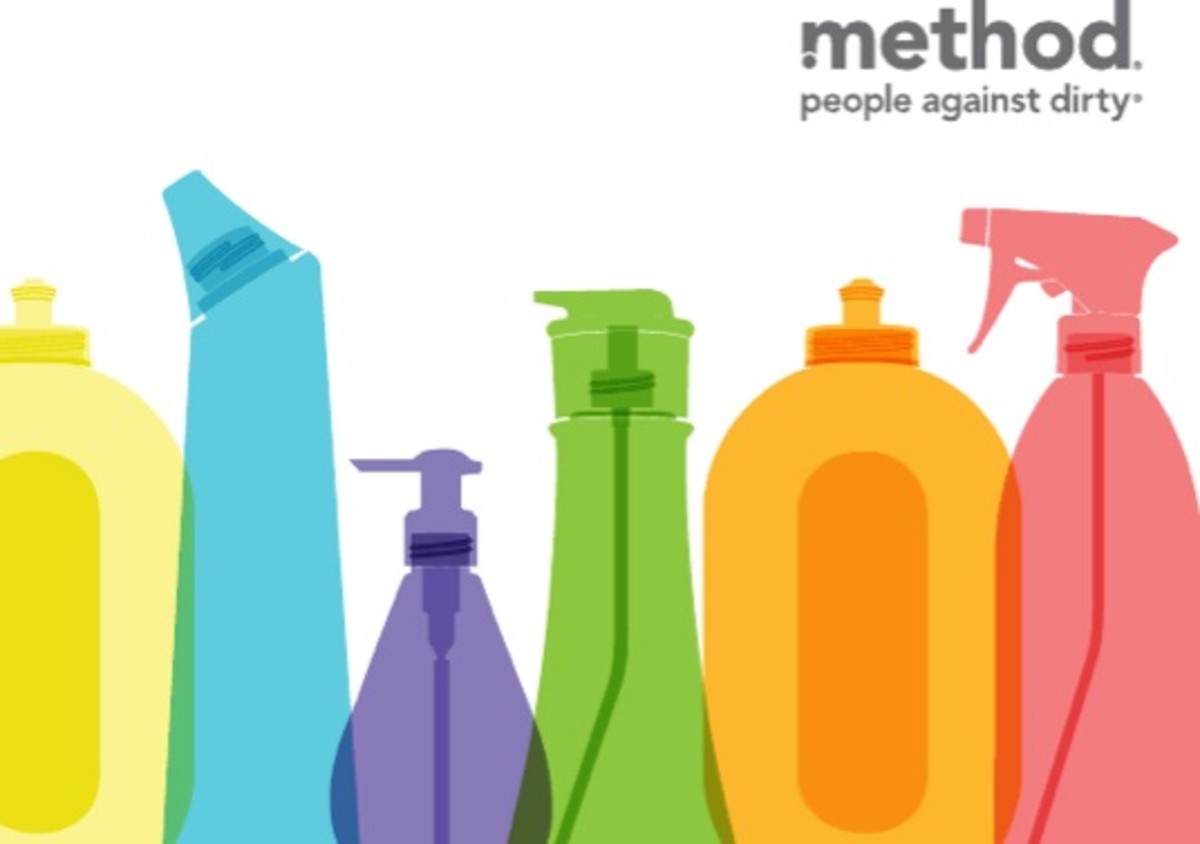 ——————————————————————————————————-
To stay updated with Method and their squeaky-clean products, get in touch!
Log on to their official website at: www.MethodHome.com
LIKE their Facebook page at: fb.com/MethodMalaysia
Follow them on Twitter at: twitter.com/MethodTweet
Purchase Method online at: wmsmarketing.com
Stockists of Method: