It could've passed off as a regular Wednesday night for anyone, but no… not when Future Music Festival Asia (FMFA) 2013 is concerned.
Last Wednesday night brought down the house with FMFA 2013's first pre-party, comprising a solid line-up whose music and wicked bass resonated the walls of The Butter Factory, KL!
Brought along the other half to enjoy the night with me
Courtesy of Livescape Asia, I was pleased to be invited to the Future Music Festival 2013's first pre-party of the year; it's never too early to hype yourself up!
Not even a weekday night could stop me from saying heck yeah, let's do this.
The peeps behind FMFA 2013 even brought down AN21 and Max Vangeli to spin tonight!
When I arrived, what caught my attention wasn't only the booming sounds by DJ Eva T, but it was also the platoon of face-painted partyrockers dancing right in the middle of the dance floor!
They were congregating just beneath the stage to showcase a pretty epic dance-off amongst each other.
A few of them even beckoned me to join! I totally would have, but as I was carrying my DSLR and few lenses on me, I had to decline. Bummer!
Wouldn't wanna risk dropping my gadgets or losing them in the crowd, would I?
DJ Eva T – dubbed Malaysia's Electronic Dance Music Queen
Watching her tonight and recalling my previous time watching her spin at Hennessy Artistry Halo, she definitely lived up to her title!
Her set was a brilliant fusion of the finest mash-up of electronic dance tracks coupled with with the upbeat & contemporary sounds of electro house.
Watching them dance with their uniquely-painted faces would certainly make anyone do a double take!
Battling it down with some breakdancing, popping, shuffling, locking and dropping!
My view from the VIP deck upstairs
Despite being on the upper deck, I could already feel the dance floor burning up. Good job, guys!
Cooled myself down with the free-flow of Asahi beer after raving along with them
*hic*
The next artiste on the line up was none other than fast-rising nu-breeds, B.A.T.E.
Duo Wai Hong & Ethan heating up the dance floor even more!
I've also watched them during the Heineken Progressive Party in Penang and during the final instalment of Hennessy Artistry late last year and I'm loving what I'm hearing so far.
Being relatively new in the DJ scene did not stop them from being a popular favourite already!
Turning up the volume with their set of disco, techno, big room and electro tracks tonight.
The face-painted party rockers took to the stage and boogied something that reminded me of Michael Jackson's 'Thriller' music video.
Don't stop, take it higher!
On the upper deck, the party was just as crazy, if not crazier!
We were all enjoying the music over the free-flow and finest selection of drinks
Bottles and bottles of Moet & Chandon champagne were being popped at almost every table
Time for the few party photos I snapped with my friends tonight!
With Jo, Konzy and Leng Yein
Kev and I
Konzy and I (yeah I know my face is red already, the Asian flush LOL)
Leng Yein and I
We were projected on the walls of the party too!
Escalating the party to the skies were the main acts of the night, duo AN21 and Max Vangeli.
Their big sounds got the party headbanging with influences of progressive house, electro house and tech house beats, among other EDM sub-genres.
It was fun watching the two best friends play LIVE before me!
You must be wondering… why does AN21 look familiar?
Doesn't he resemble Steve Angello (of Swedish House Mafia) a little?
Well, that's because AN21 is Steve Angello's brother!
The party went on all night till the wee hours of the morning
It's not everyday you get to watch AN21 and Max Vangeli spin ya'know!
Tonight's pre-party sure as hell got me all fired up for Future Music Festival Asia 2013.
Two days back-to-back of the most epic Asian instalment of an international music festival yet!
Are you going?
I couldn't hear what you just said, but I'm sure it's a YES
I can't wait to relive the party again… last year's Future Music Festival Asia 2012 was a blast.
Blog post – here
Here's the lowdown on this year's party (Day 2):
WHAT Future Music Festival Asia 2013
WHEN 16th March 2013
WHERE Sepang International Circuit
HOW Pre-sale tickets on sale at AirAsiaRedTix & TicketPro
Day 2 Pass (RM158) Weekend Pass (RM238) or VIP (RM388)
Day 2 of Future Music Festival Asia 2013 features FOUR massive stages of incredible music acts from all over the world!
Main Stage, Prodigy presents: Warrior Dance Arena, Third Stage and Red Bull Stage.
Here are some of the who's who that will be headlining Day 2 of FMFA 2013.
Will be giving ya'll a brief rundown on their deets, plus some interesting facts about them, so you don't need to go looking each and everyone of them up!
Main Stage
PSY
Yes, THE Psy. This Korean pop sensation needs no introduction.
But for the people who have been living in oblivion, PSY was the mastermind responsible for the globally popular 'Gangnam Style' which went viral in a matter of days!
DJ Fresh – featuring a LIVE set!!
I'm so excited to see him. Totally lovin' his sounds!
The English Drum & Bass and Dubstep DJ-producer was popular for his tracks 'Gold Dust' and 'Hot Right Now'.
httpv://youtu.be/N7OPZOBJZyI
DJ Fresh ft. Rita Ora – Hot Right Now
British Singer-Songwriter Rita Ora – who DJ Fresh featured in the video I
embedded above – will be making her way to FMFA 2013 too!
House music DJ and production duo the Stafford Brothers
Australian main room & instrumental DJ Timmy Trumpet
He was the first artiste in the world to combine live trumpets and DJing
Glitch-tech and party disco hop DJ-remixer, Sydney-based DJ Tenzin!
Drum & Bass music quartet from England – Rudimental
For indie-rock fans out there, there will be three prominent indie-rock bands from the USA, the UK and Australia for you! Read on…
American indie-rock band – fun
You may have heard their tunes, but do you know how they look like?
Pretty sure you've heard this at least 10 times (LOL) if you follow the American Top 40 charts.
httpv://youtu.be/Sv6dMFF_yts
fun – We Are Young
British indie-rock band – Bloc Party
Australian indie-rock band – Temper Trap
That's all the acts for the time being. More acts to be announced pretty damn soon!
For now, let's move on to the second stage okay? The hardcore line-up got me jaw-dropping in excitement!
Prodigy presents: Warrior Dance Arena
First up, is of course, The Prodigy themselves.
English EDM group, famous in the late 90s, boasts various styles like hardcore techno, industrial music, electronic rock, dance-punk and breakbeat!
American producer – Kill the Noise, well known for his Drum and Bass, Dubstep, Electro and House!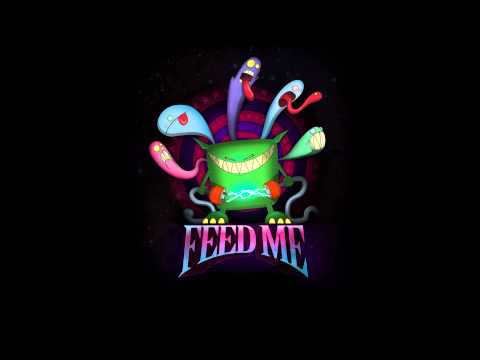 Drum and Bass, Dubstep and Electro House producer Jon Gooch's dubstep project – Feed Me
Canadian progressive-electronic, death-electro and dubstep duo – Zed's Dead
OHMYGAWD I'm so lucking forward to rave to their music (P/S they're pretty cute too)
Israeli dubstep producer – Borgore (he used to be a death-metal drummer!)
Third Stage
To be announced soon!
Red Bull Stage
To be announced soon!
So there you go! Hope you enjoyed reading the information I've compiled.
Writing this got me even more pumped up than I already am for Future Music Festival Asia 2013! I guess I'll be at the Warrior Dance Arena for the most part
(after Gangnam Styling with PSY, of course hahahaha!)
But then again, we'll see what the Third Stage and Red Bull Stage has in store for us first, yes?
Future Music Festival Asia 2013 – be there, or be square!
You can stay updated with the latest about FMFA 2013 on their official website, their Facebook page or their Twitter page. See you at the rave!
Adios, amigos!