Hi lovelies! I've been pretty quiet on the scene this week. You shall see why at the end of this post.
But for now, let's roll out this week's The Sunday Times shall we?
I've just returned from a girls day out!
The sunny Sunday afternoon was spent with my girls whom I've known and loved since I was seven! But… it's been ages since we last met. I haven't seen them since I was 15.
A long-overdue mini reunion finally took place in Delicious @ Mid Valley Megamall!
Casual outfit of the day!
What I wore that afternoon.
I also decided to catch up with them here in Kuala Lumpur as all of them were not able to attend our CGL High (Class of 2006) mega reunion in Penang previously.
Oh dang, which reminds me, I haven't blogged about that yet!
Will do soon x
Whenever someone returns from overseas, it usually is cause for a gathering!
Rubeeta came back to visit from Canada (she migrated there with her family mid high school!) and it was wonderful of her to make an effort to see us all again.
Dah lama tak jumpe, pasti seronok jika meluangkan masa bersama-sama lagi, kan?
Squeals of excitement and nostalgia were in the air that afternoon as we reminisced all the memories over lunch, drinks and dessert.
Primary and high school teachers, co-curricular activities, inside jokes, classroom antics, tuition classes, recess time, girly gossips, cliques and awkward moments back in school before moving on to what defined our life now in terms of love, career and family as we see it.
Gawd we're old.
What we'd give to go back to high school for a day, eh?
Here's what we had for lunch.
Allow the foodie in me to take precedence.
Hot Mocha
★★★★★
This is, by far, the best Hot Mocha I've ever had. Thick, rich and aromatic. It was a mug of absolute delight!
It also came with six mini chocolate pastilles which melted into my drink.
I order Hot Mochas at 8/10 restaurants I patronize and they have always been just the same ol' same but this was different.
Carbonara Spaghettini with Oyster Mushrooms, Beef Bacon, Oregano & Cream
★★★★✩
Pan-seared Crispy Skin Salmon served with Coriander relish, asparagus & mashed potatoes
★★★✩✩
Presentation-wise it looked perfect. The taste and flavours hit all the right spots although
the texture of its flesh was slightly tough and overdone in comparison to my last visit.
Two stalks of asparagus seemed a little too inadequate this time round.
Homemade Pesto Spaghettini with Chargrilled Chicken
★★★★✩
Roasted Tomato Soup with Crumbed Mozzarella and Basil.
★✩✩✩✩
Today's soup was unacceptable! It was diluted and oily – the oil suds could even be seen floating!
It was presented in quite a lackadaisical manner too. It also lacked terribly in flavour;
the taste and richness of roast tomatoes were almost non-existant.
I had it returned after one spoonful. Believe me, you would too if you had tasted it.
The manager on duty, Simon, was very accommodating and recommended another.
Cream of Pumpkin with Parmesan & Truffle Oil
★★★★★
Not only did its presentation improve tremendously, but it tasted divine. The consistency of the soup
was perfect; neither too creamy nor too thick and the taste of the pumpkin was flavourful and smoky.
***
On Thursday, I was invited to the premier screening of Man of Steel, courtesy of talkFILM and Socialites Malaysia.
What can I say? This is one movie you CANNOT MISS FOR THE WORLD.
A movie review on this in a blog feature soon!
***
Post-workout homemade meal
Made chicken and vegetable stew on Tuesday.
Organic wholewheat cellentani tossed with olive oil and thyme with
kidney beans, cherry tomatoes, onions, quinoa seeds, spinach and tuna.
Another one of my post-workout meals! Whipped up a quick meal of tuna & hardboiled egg
on wheat bran toast with cherry tomatoes and kiwis after gym.
Oh speaking of gym! I have something oddly comical to share.
There was this guy whom I met at gym. He was topless and upon seeing me, he quickly put on a shirt.
Halfway doing my superset of burpees, mountain climbers and jumping jacks, I noticed him staring for a good 15 minutes before shouting, "The way you workout is hot! I haven't seen one like you before!". Umm. (So embarrassing OMG)
Nak layan ke tak layan…. i nak buat aper skarang? Senyum aje lah, cukup kot?
I turned to him and gave him a brief smile before I moved on to my next set of barbell weights.
In the midst of my routine, he walked up to me and gave me the most cliche –
To which I responded rather nonchalently with a –
He then continued to ask me what felt like a zillion questions (thankfully, nothing sexual nor personal like the other creeps at my gym) on the basis of "wanting to get to know me". I was cordial for a while until I began to feel irritated.
To my surprise (and much annoyance) he began to offer to "teach" me how to workout for beginners and started a spiel of how ever since he began gym last month, he's always serious in the gym and how everyone should be like him too.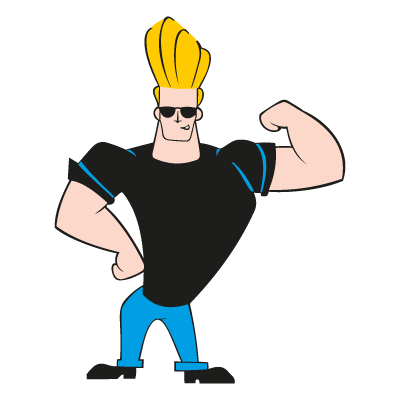 Then he began talking about himself and how he does his workouts "the right way".
For a second there I felt like I was talking to Johnny Bravo. *rolls eyes*
He asked me if I workout often. I mentioned I used to be a part-time personal trainer here.
Hmmmm.. so I wonder who's the "beginner" among us, huh?
He widened his eyes in shock, kept quiet in embarrassment and eventually… gradually… left me alone.
About bloody time he did!
Ugh. Creeps. Creeps everywhere!
Also, I prefer to work on my routines undistractedly. I go to the gym for one purpose, and one purpose only.
Dislike it horribly when there are people bothering me or trying to start a conversation with me when I'm concentrating; especially with a beeping timer strapped on me!
Dude, if you say and claim to be serious at gym, work the machines instead of your pick-up lines, thanks.
OK RANT OVER.
Let's move on to cheerier things that made my week!
Saturday was spent at Global Sound System's Dash Berlin #musicislife World Tour 2013 Malaysia
I had the best time ever! It was just that good. More about this in the next blog feature!
***
Random Saturdates
Weekends also saw us doing our part for the environment
Remember my tiny little recycling box I put aside last month?
Just a small part of the enormous pile I brought. So proud of myself!
Aluminium!
Plastic!
Paper!
One thing that really irked me was that this recycling center in Ikano Power Center DOES NOT RECYCLE GLASS.
I mean, what on earth? Mother Nature didn't teach you to neglect glass. It CAN be recycled!
My heart shattered into a million shards of glass bits when I saw the staff chuck all my glass bottles and glass jars into the trash. No! How dare you!
Can anyone tell me where is best to recycle glass? They threw all my glassware away
***
My week also saw me suffering with the worst menstrual cramps I've probably had in my entire life.
Felt so blessed when my other half cooked me dinner – just the way I wanted it.
All he did was to ask me what I would like to eat tonight and insist he cooks for me.
Pretty sure he knows that I only eat clean! Based on the photos of my meals that I frequently cook and upload, I think any decent chef/cook would know how to replicate them.
Labour of love. Thanks so much, sweetheart!
xo
***
Random lovey dovey shots with my precious furkid, Chivas.
Take two!
Take three!
Booooooo!
***
I used to think I could never live without my iPhone and was horrified when Maxis told me they will be sending in my iPhone to Apple in Singapore before replacing my faulty one with a new one.
The entire procedure of warranty claim and return will take at least a week, if not more.
Wait… WHAT?
So I am supposed to live without my iPhone for a week at minimum?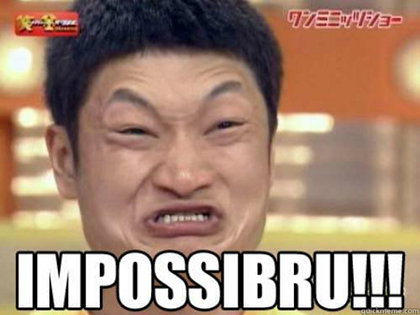 Last week alone, my email responses were delayed, my updates on social media were much less frequent, my replies on all your comments are slower and I have no form of Instant Messaging on this phone (if you've texted me on Whatsapp or Viber, sorry if you've not gotten any replies from me!).
Basically, I was limited to nothing but calling and texting. I swear it felt like 2003 all over again.
But it didn't feel as bad back then.
If I remember correctly, my first phone was a black brick-like Alcatel hand-me-down from dad before my parents decided to get me my own cellphone. Thanks to them, I was one of the first to own a cellphone amongst my friends when I was 14!
This was my Nokia 3315 back in 2003!
Hey it looks quite pretty doesn't it! LOL
Polyphonic ringtones were all the rage back then and that pixelated Snake game enthused me.
I looked forward to the buttons flashing a neon green whenever my high school crush called me or sent me a text.
Ok I lied. I obviously looked forward to his calls and texts more than watching the colours flash on my phone.
ANYWAY
Sure, I wasn't able to do lots of things without my iPhone… and I had nothing to fidget with.
But on the contrary, I was able to concentrate on bigger things without distraction, engaged more in real-life human communication, more prone to look around to take in my surroundings instead of being in my little bubble called the virtual world.
Of course, social media takes up and influences a huge chunk of my life, especially with the nature of my job. But hey, I've lived without internet connection on my phone for more than a week now and this allowed me to take a step back to open my eyes to the things around me – both literally and metaphorically.
Moral of the story: You CAN live without your iPhone (or whichever smartphone you own).
This is coming from me. If I can last for a week (and still counting!!), you definitely can. So put it down; there are much prettier things around you than that tiny rectangular screen.
Revelation aside…
MAXIS WOULD YOU PLEASE GIVE ME MY iPHONE ALREADY?
I'M DYING!
Okay, you didn't just read that.
Have a good week ahead!
Much love,
Jessicat
———————————————————————————————————————————————–
The Sunday Times is a weekly series; published every Sunday night to recap the highlights of my week, capture what piques my interest and to briefly highlight my recommendations for to-go and to-eat places!
Some photos were posted instantly on my Instagram, Twitter, Facebook & my Mini LIVE Blog
Do follow to get instant updates and pretty photos of the sights & sounds all around me!