Look, we all gotta admit. 
While we girls might drool over the latest collection of Balenciaga's shoulder bags, Burberry's latest hobos or that classic Chanel quilted lambskin handbag sitting prettily in a display window…
OR
fixate our eyes on someone carrying the latest Celine trapeze totes, Prada's latest caviars or Longchamp Paris latest bags….
Most of us do not fancy blowing our two month's (or three!) paycheque just for a luxury bag.
After all, like our male counterparts always say, it is "just a handbag". LOL
I'm sorry, what? No, it is NOT JUST A HANDBAG.
I'd prefer to take it as an extension of one's personality and class 
 Teehee!
Anyway, as I was saying about the exorbitant prices, this is the sole reason why I rarely buy my luxury items from shopping malls or boutiques.
They always shoot the prices up like a rocket launcher, to cover things like the costs of mass import taxes, store rental space and of course, to make profit per each sale.
Guess who's going to have to fork out that extra money?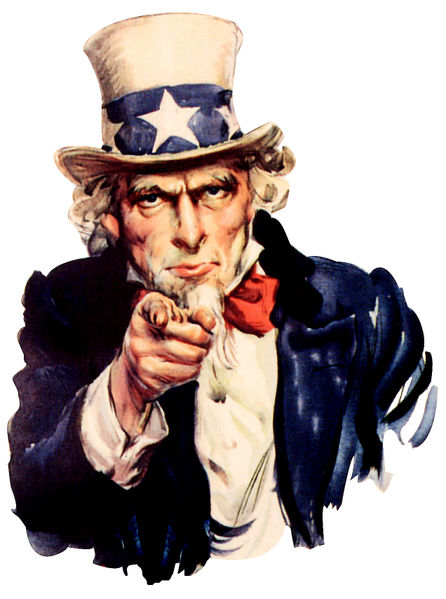 YOU YOURSELF. Siapa lagi, kan? 
No, thank you. I certainly refuse to pay higher than the original price of the bag itself.
Why should you, right? Be a smart spender and every inch of a smart buyer!
Why would you pay more, for the exact same genuine thing that you can pay less for? Duh!
Which is why my luxury bags have always been directly shipped over from the respective brands in various parts of Europe or the UK to my doorstep or to brand representatives based here.
Alternatively, I have also sought help from my friends returning from their overseas vacations.to bring me back one if their luggage space permits.
Anyway, for the relevance of this feature, I will be showing you only four from my collection.
Sorry I don't have photos of all of them! I have never blogged about any of my bags as I don't exactly see the need to.
Maybe I'll just talk about my eyebags instead.
Why, do you really wanna announce to the whole world of your buying a bag with a price that can feed a continent of starving children? 
 HAHA.
Gurau je. I was kidding, but you get my point, right?
Anyway, I managed to find some photos of myself holding them 
My Burberry Supernova and I
My Prada Tessuto and I
My Gucci Boston and I
My Burberry Supernova Hearts and I
Anyway, it was so much trouble getting them shipped over… and waiting for it took forever ugh.
But you don't have to go through such a tedious process like me, for we now have Reebonz!
While I have written an advertorial feature for Reebonz back in 2009, so much have changed since then!
So here I am, sharing the wonders of Reebonz again.
What is Reebonz exactly?
It is an exclusive online shopping destination of luxury brands.
Reebonz brings their beloved customers straight into the world of private sales, with exclusive members-only deals. With Reebonz, you can now get instant access to today's top designer labels. 
So, the entire concept of Reebonz is to transport you into a world of pleasant surprises – a place where discounted luxury is not an oxymoron! 
If you do not want to buy a knock-off (just like me who is against and cannot, for the life of me, bring myself to carry a fake/imitation luxury bag) then look no further. 
Reebonz only sells 100% authentic designer brands. 
It also provides a 0% Installment Payment Plan available from 8 banks and observes fast and efficient delivery of your items purchased online.
http://www.youtube.com/watch?v=tbYNwht9fik&feature=youtu.be
Overall, from my experience, they have a pretty brilliant service.
I've worked with them 4 years ago and I do have friends who purchase from them on a regular basis.
Once you have successfully bought your dream bag, all you have to do next is just to wait for your order to be delivered in the Reebonz luxurious black box wrapped around with its signature gold ribbon. 
Oh, since it's so pretty, you can even get it as a gift for that special someone too! 
They're not only limited to handbags, they have other luxury label items and accessories like apparel, watches, wallets and other accessories if you browse through their website.
Also, while most of us prefer buying brand new luxury bags, Reebonz also caters to the ones who can only afford or chooses to pay a lot less and don't mind carrying a second hand/pre-loved luxury bag.
Reebonz Vintage is the ultimate marketplace for members to buy and sell all sorts of pre-loved luxury designer goods.
Here comes the best part. I have a promotion for you girls!
As this is a members-only shopping circle, sales and items cannot be viewed by the public. So, here is a sign-up link exclusively for my readers only! 
Click this link below to begin:
www.reebonz.com/invite_code/Jessica
You can only begin shopping at Reebonz by clicking the link above.
Sign up to receive RM78 Reebonz Credits instantly credited into your account. Ten of you will also be chosen win yourself an extra 100 Reebonz Credits! (You can use the credits for your purchases)
Remember only to use that link to be eligible for those extra credit points! 
Happy shopping, ladies! (Or generous men, you know….)
——————————————————————–
For more information on Reebonz, you can always:
Follow them on Twitter at @Reebonz
LIKE them on Facebook at: facebook.com/ReebonzMalaysia
Watch them on Youtube at: youtube.com/Reebonz