I know I haven't been updating for quite a number of days now. Haven't been really in the best of mood.
So the 8 hour flight back home wasn't pleasant – at all.

Spent my time sleeping, crying, listening to some Dub & wishing the time wouldn't fleet by so slowly.
It's Day #2 in Kuala Lumpur now; 4000 miles away and 3 hours behind Australian time.
Yes, I'm back in my homeland Malaysia and trying not to feel miserable.
Thing is, I love Malaysia. There's nothing wrong with coming back to KL at all. In fact, ever since I've returned, my schedule has been fully booked for the next few days till mid November. Truckloads of appointments, things to do and events to attend.
Back to my busy life once more, I reckon.
Shot during the few hours I had left with my buddies before I left Australia
I made a few love hearts for some of my buddies with a personalized message for them.
Most of them of which I doubt I'll ever see again in the future 🙁 🙁 They are amazing, if I have not put it out there.
Just miserable because I really miss the other life I lived back there in Australia, so much so till I call it home.
Just some of the buncha Aussiemates I'll miss dearly
The rest weren't around at the time of this picture!
Leaving Australia feels like I'm leaving a massive fraction of my life behind, although I had only spent a total of 6-7 months there as compared to the lifetime I spent in Malaysia. It made a huge impact on me, you bet.
It really, really did.
And leaving it all behind hurts.
It really, really does.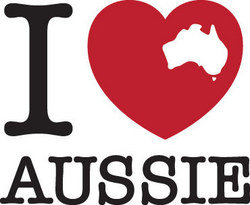 It gave me new experiences that I could only dream of having, brought so much laughter and sillyfun in my life, found me a new meaning of friendship, taught me heaps of things I had no clue about, opened my eyes to new perspectives and most importantly, spawned a love so pure and beautiful that made me believe in fairytales once more.

Why did you think I went back to Australia for the 2nd time?
It was worth it.