You pamper your face.
You pamper your hands.
You pamper your bigfat stomach especially…
BUT WHAT ABOUT YOUR FEET?
Don't they deserve something outta carrying you and your tremendous weight day in and day out?
I've had numerous other Reflexologies before.. my first being this: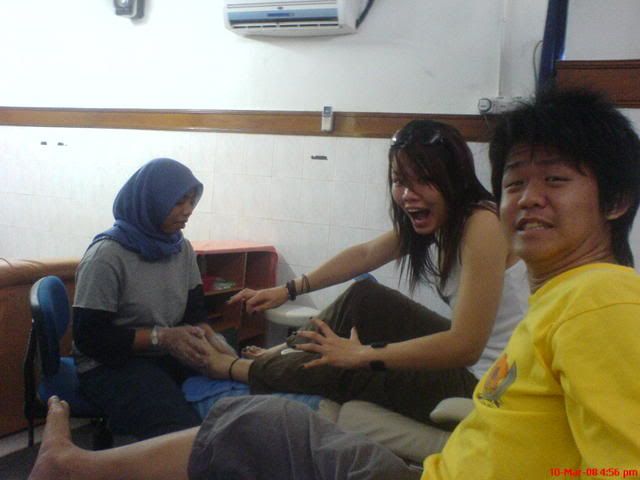 a painful but good experience!

yes.. and ticklish too as you can see
Poor Vincent
and my 2nd one which was really great, being the one that's in my post – here
but none can quite compare with the uniqueness of this one. It's my first time ever using Jelly-Jello substances. And it can be quite gross at times. Believe me, click the 'X' button if you are the squeamish type.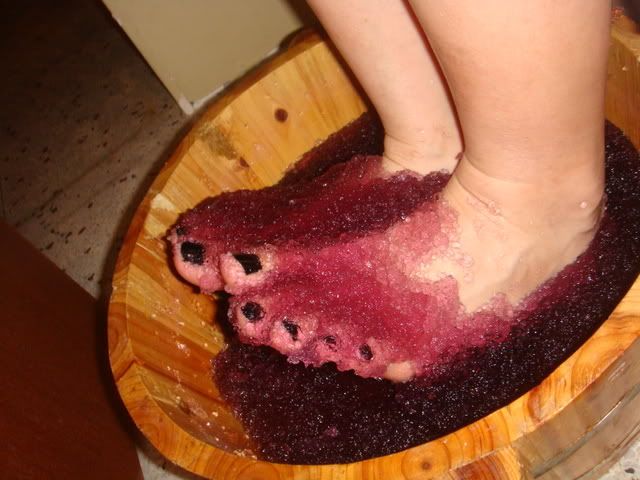 I SWEAR I HEARD YOU SAY "EWWWWW"
I reckon it's some form of cleansing jelly that gets rids of your dead cells and grime around the soles of your feet and toes. It's quite unpleasant to have the squishy feeling especially at your feet. Imagine having to step on gooey mush.

These are my feet – combating the jelly!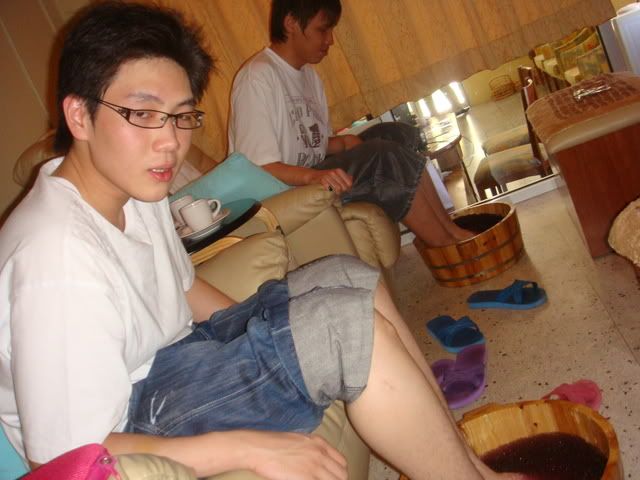 Check out Ralph and Nick with their immersed JELLY FEET!
happyfeet, much?
XD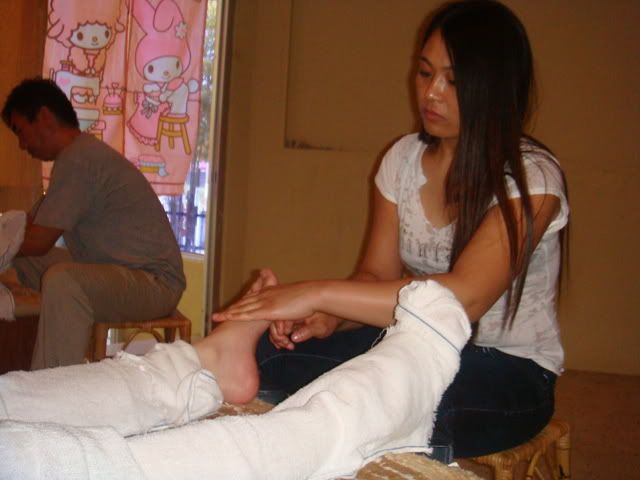 And SOMEBODY got pampered not just at his feet,
but ego as well
The masseur kept praising him (and his feet) that his feet are SO SMOOTH AND SO FAIR.
omg. Fairer & smoother than a lady's? hmm.. I wouldn't deem it as a compliment if I were him
=P
psst: OMFG SHE WAS SSSSOOOO TRYING TO HIT ON YOU RALPH
While he was pampered both physically and psychologically,
us gurls were teasing him and of course, enjoying our own treatments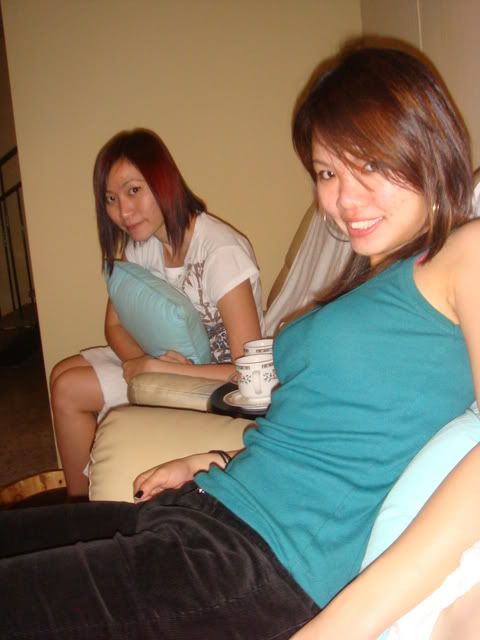 Minny and I enjoying our JELLYbeanFEET therapy
lol. That's my term for it

Our view from the sofa seat.
ZURENE!! Enjoying herself too.
IckyJello.
Ya know what's the coolest thing about the entire session? The fact that those thick, icky, mushy, gooey, gross, slimey, cold jelly can perform a Transformers act.

The man in charge, pouring a certain white powdery substance into my jelloContainer
AND WATCH HOW IT MAGICALLY
BOOMBOOMSHAKALAKAPOMS itself
into :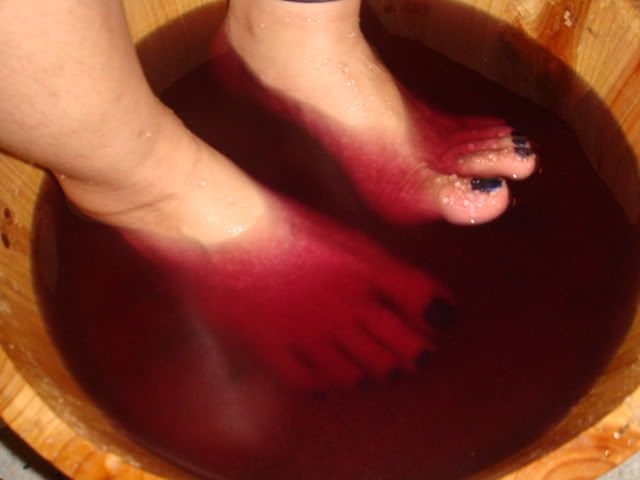 LIQUID FORM!!
wooooots!! *does the hokey-pokey*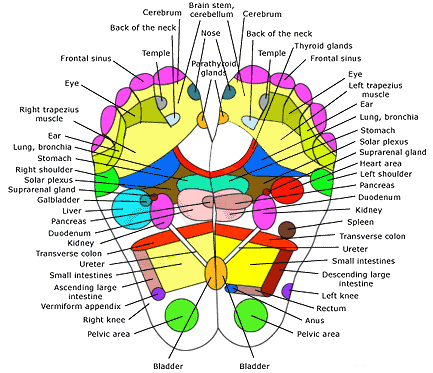 Hmmm… overall,
it was a painful experience especially the parts of my feet that signifies the kidneys.
Hmm… now what should I do about that tiny little problem? I wonder?
ROFLOL.